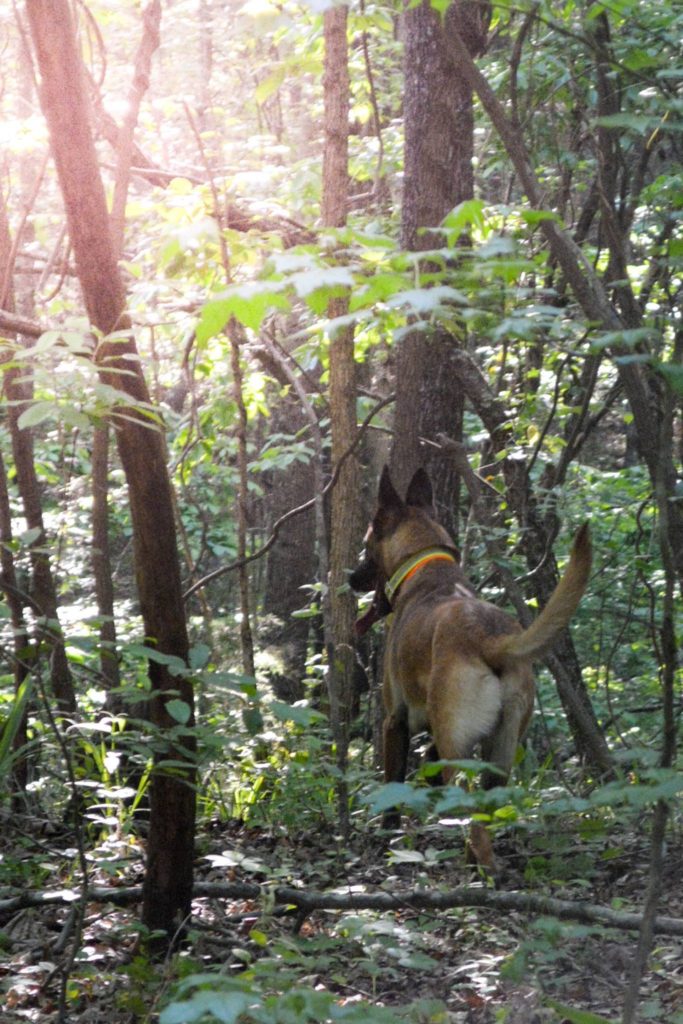 Local rescue team's K9s gain certifications
Birmingham, Alabama (May 22, 2016) – Two dogs belonging to members of the Red Mountain Search Dog Association of Birmingham, Alabama obtain certifications for emergency search and rescue operations.
Cross Protections Canine Services (CPCS) certified the two K9s and their handlers during a search and rescue seminar was held in Vandiver, Alabama this weekend.
The certified K9s are now able to search for missing, injured, and/or endangered persons when local law enforcement agencies request recovery assistance.
The Executive Director of the Red Mountain Search Dog Association (RMSDA) Kenny Powell and her Belgian Malinois, Sadie, were one of the two K9 teams to earn the CPCS Area Search Certification.
Director Stephen Burton stated, "These animals are remarkable team members. With their help we are able to better serve our community in crisis situations." Burton and his Belgian Malinois, Jemma, also earned search and rescue certification.
 The Red Mountain Search Dog Association is a 501(c)(3) Non-Profit Organization providing supplemental Emergency Medical Services, manpower, specialized equipment, and skills to public safety agencies and Alabama communities.